The delightful Sevuvouma Homestead is our home away from home. Situated at the foot of the impressive Vittangivaara fell – the last outpost before the great wilderness – Sevuvouma has the peaceful atmosphere of a genuine Lapland homestead. This is a place to enjoy a simpler lifestyle, reading a good book by the warming fire or exploring the surroundings on snowshoes.
CHARMING SIMPLICITY IN SETTLER STYLE
Decorated in traditional rustic Swedish settler style, the groundfloor offers a spacious dining room with a woodburning stove, cosy sitting areas and a bedroom with 2 bunk beds (sleeping 4). The first floor offers three sleeping areas with a total of 7 beds.
Sevuvouma is a great place to slow down and enjoy the charm of dry-cabin living. There is no indoor plumbing or running water, water is fetched from a well, electricity comes from a generator, and the dry toilet is in the outhouse. Still, there is no lack of comfort or style.
In the evening we will warm up the amazing wood-fired sauna, which most probably is the best sauna in the world.
The Homestead is situated in roadless land but offers mobile/cell phone coverage.
SEVUVOUMA AT A GLANCE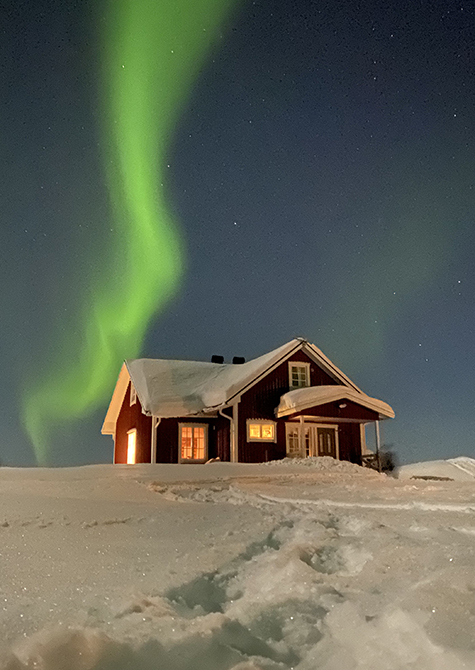 MORE IMAGES FROM SEVUVOUMA